Overview
The jaw crusher is a kind of crushing equipment designed by FTM Machinery based on the combination of its 40 years of crushing industry experience and market demands, featuring a simple structure, high crushing ratio, and reliable quality. It is widely used in mining, metallurgy, chemistry, highway and railway construction and other industries.It is mainly divided into two series, that is, PE and PEX. The former is used for crushing coarse materials, and the latter for medium and fine materials.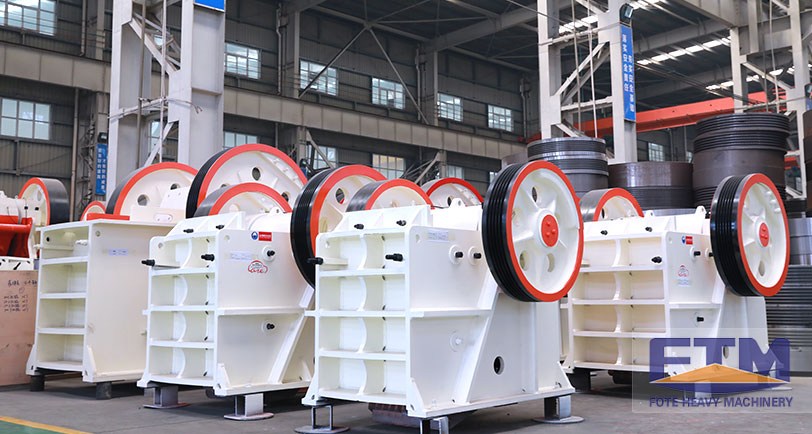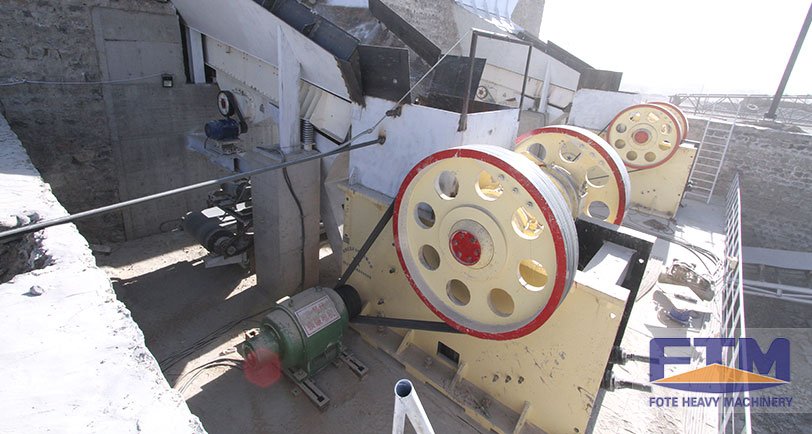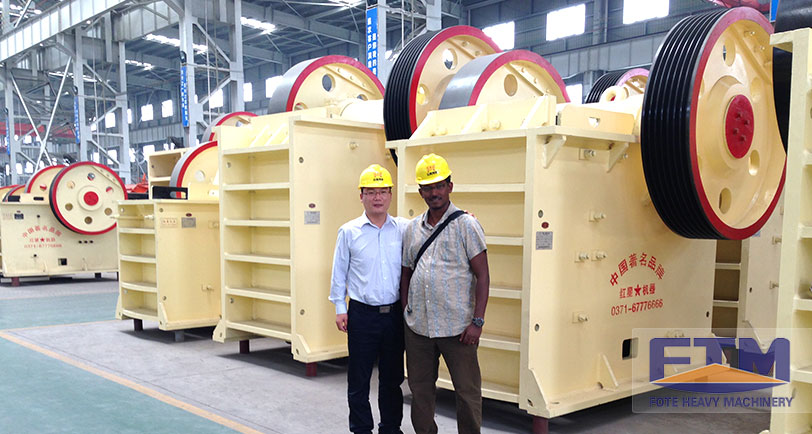 Applicable Materials
river pebble, granite, basalt, iron ore, limestone, quartz, coal gangue, diabase, construction waste, iron ore, gold, etc.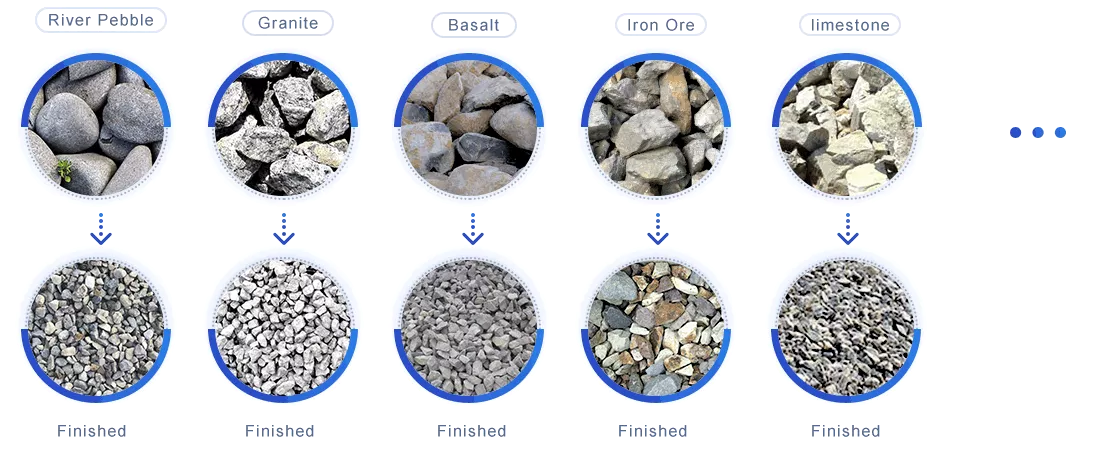 Working Principle
The jaw crusher runs in the way of curved extrusion. The motor drives the belt and the pulley to move the cymbal up and down through the eccentric shaft. When the movable jaw plate goes upward and the angle between the bracket and the plate becomes larger, the movable jaw plate approaches the fixed plate, thus realizing the goal of crushing materials. When the moveable plate goes downward and the angle becomes smaller, the movable jaw leaves the fixed jaw under the action of the pull rod and the spring, and then the crushed materials come out of the lower opening of the crushing chamber.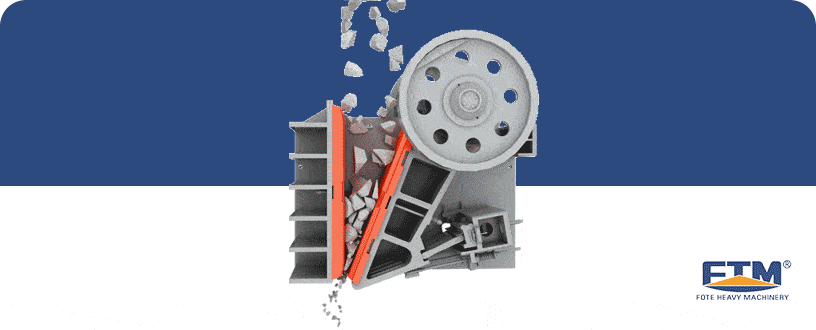 Classification
Fote has produced two types of jaw crushers, i.e., the CJ series European jaw crusher and the HD German Jaw Crusher.
I. The CJ series European jaw crusher is the most advanced crushing machine developed by FTM, which is credited with high-strength steel elbow plate and non-welded detachable frame and higher specifications of bearings. The four bearings of its movable frame are the same in size as the frame, contributing to long lifespan and the decrease in the varieties of spare parts.
II. The HD German jaw crusher is widely used for metal and non-metal ore, sandstone, cement, metallurgy and other industries. What makes it unique is that it is designed by combining the crushing cavity and optimized motion parameters; thus, not only it has higher production capacity and quality, but it also widens the application of the jaw crusher.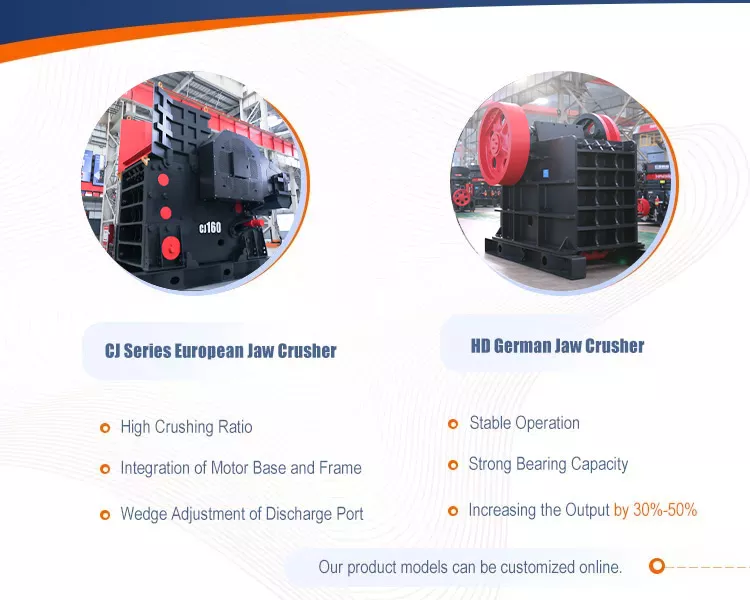 Advantages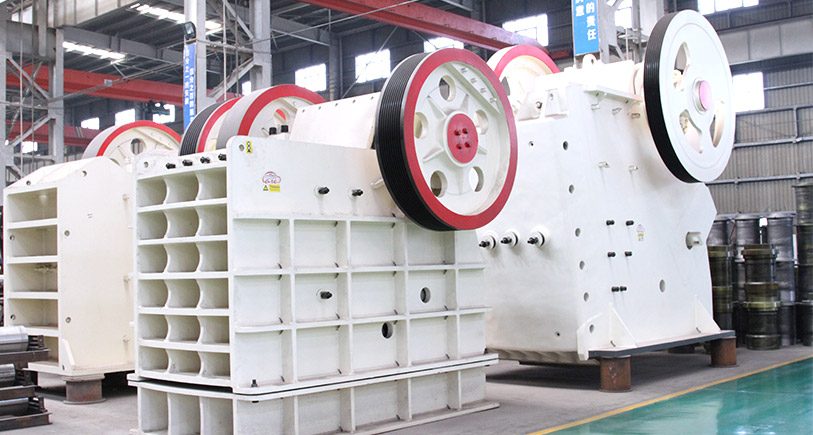 150 t/h jaw crusher
Its unique design of flywheel can help reduce vibration and run more smoothly.
The jaw crusher is reliable and firm for its excellent welded steel frame can help avoid casting defects.
This equipment is designed by adopting advanced manufacturing techniques as well as the highly wear-resistant toothed plate to extend its service life.
The V-shaped crushing chamber, which is extremely deep without dead zone, improves its feeding capacity and production with finished products in a uniform size.