What it is applied to
Raymond mill is suitable for inflammable or nonexplosive materials whose Mohs scale of mineral hardness is lower than 9.3 and humidity is below 6%, such as barite, calcite, potassium feldspar, limestone, talc, white stone, gypsum, etc. in addition, it also can be applied to calcium carbonate crushing and processing, gypsum powder processing, power plant desulfurization, non-metallic mineral powder, coal powder making, etc., and its product size can be arbitrarily adjusted within the range of 40-400 mesh.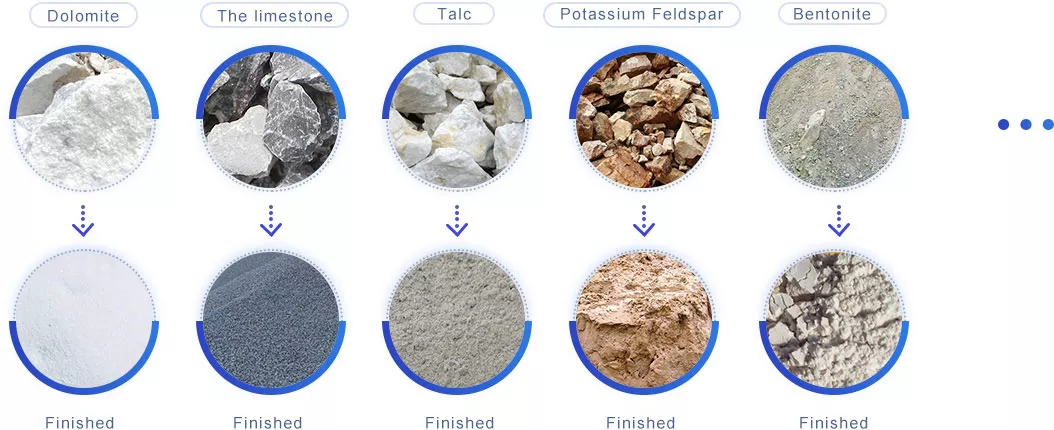 How it works
When the machine begins to run, the transmitting device drives the central shaft to rotate. The material to be ground enters the machine from the feeding hole on the side of the hood. The plum blossom frame at the upper end of the shaft is connected with the grinding roller device on the frame to form a fulcrum, and the lower end of the frame is equipped with a blade system. Due to the centrifugal force casued by the rotating process, the grinding roller that is on the grinding ring swings out, so that the blade sends the material to the gap between the roller and the ring, achieving the purpose of grinding the material by the grinding roller.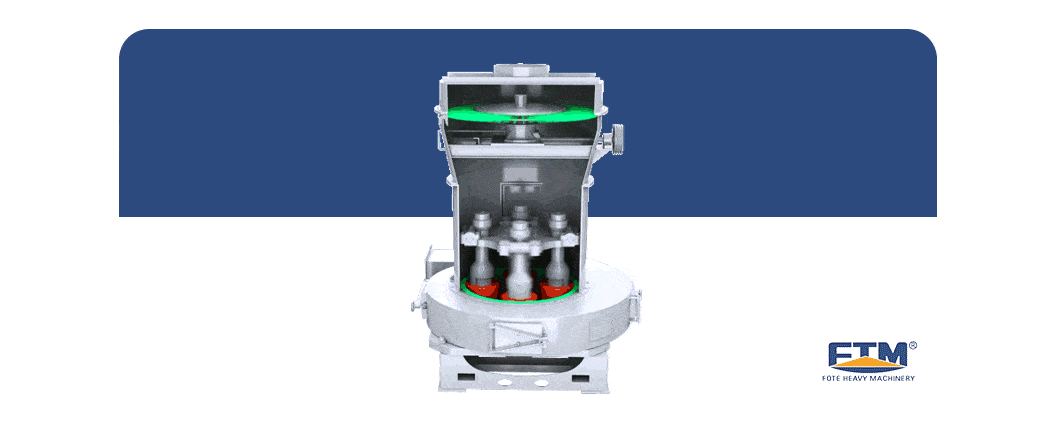 Advantages
It is suitable for non-metallic ore, and its products are finer.

It has a reasonable structure and a small area, and it can independently complete a production line.

Raymond mill is eco-friendly for it causes no pollution and low energy consumption.

The transmitting device adopts a sealed gear box and the pulley, ensuring stable transmission and reliable operation.

Its screening rate can be up to 99%.

The wearing parts are made of high manganese steel, providing long service life.
p

rice

The price of Raymond mill varies with its specifications and manufacturing costs.

According to users' investment on the equipment, FTM Machinery offers different price cuts to you. If you want to know the detailed price, please click the online consultation.

case
- The powder grinding production line
potassium feldspar

Capacity: 450 t/h
- a jaw crusher
- a Raymond mill
- some vibrating screen
We are very satisfied with the production line for it is well equipped and its process is simple but advanced. More importantly, FTM Machinery equipped us with an automatic alarm system and a fault detection system to effectively ensure safety and stability.
Specifications
| | | |
| --- | --- | --- |
| Model | 4525 | 4119 |
| Feeding Size(mm) | ≤30 | ≤25 |
| Output Size(mm) | 0.173-0.044 | 0.173-0.044 |
| Shift Output of Different Material Fineness(t) | 16-176 | 8-78 |
| Rotation Speed of Central Shaft(r/min) | 82 | 105 |
| Ring Diameter(mm) | 1770 | 1400 |
| Roller Diameter(mm) | 450 | 410 |
| Roller Height(mm) | 250 | 190 |
| Main Motor(kw) | Y315M-4-132 | Y280S-4-75 |
| Fan Motor | Y315M-4-132 | Y280S-4-75 |
| Analyzer Motor | YCT250-4A-18.5 | YCT200-4B-7.5 |